Customizations
DESIGN BY WATER GUARANTEES CUSTOMIZATIONS THAT WILL CHANGE YOUR COMFORT SPACE INTO PASSIONE FOR EXCELLENCE
Digital Printing
Design by Water is the first Italian platform that allows you to print on glass plates and shower trays photographs, drawings and writings in digital free of inspiration. Thanks to this new technology, we are able to create a product that is always unique starting from a high resolution image provided by the customer. Don't worry, the print varnish is resistant to scratches, UV rays and home cleaning products.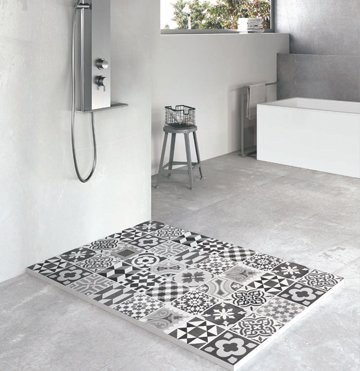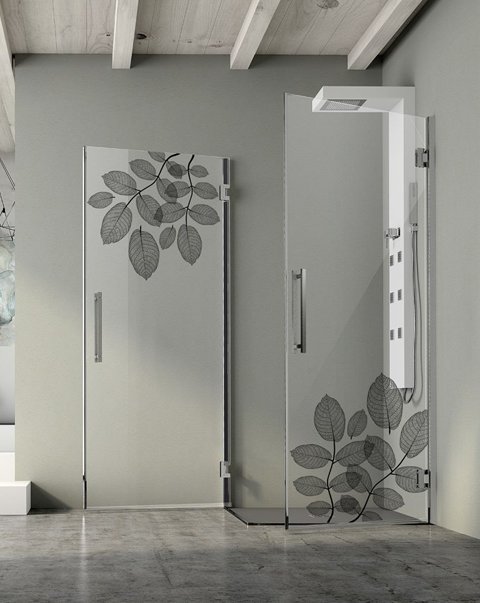 Led Lighting
For an exclusive selection of Design by Water shower enclosures, it is possible to install a led chromotherapy system, which is able to create a beneficial sensation of calm and relax. The colours can be selected individually using the unique function of the supplied remote control, establishing a further meeting point between wellbeing and style personality.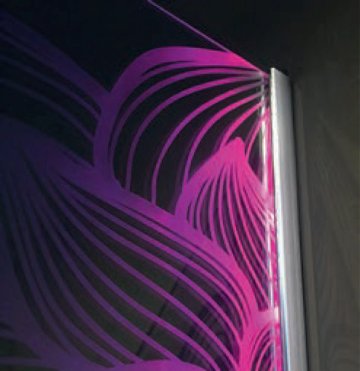 Sandblasting
For a decorated glass that combines creativity and privacy, sandblasting is an excellent way to create a unique style for the glass of your shower box and, at the same time, hide the view of the inside. The design is engraved in the glass, creating an elegant satin effect, whose decorations are unalterable over time and which ensure a classy customization. Moreover, if an led strip is applied to the glass of the shower enclosure, the design lights up creating an extraordinary choreographic effect.
Special Solutions and Furnishing Elements
Each item can be made entirely to measure to meet any type of need, to always emphasize creativity, style and space. Colours, materials and dimensions can in fact adapt to your bathroom, responding both to your personal taste and to the technical requirements of the environment.