Modern Style
The mark of modernity lives in a comfort that is capable of conveying elegance, balance and personality
The mark of modernity lives in a comfort that is capable of conveying elegance, balance and personality
THE RESULT OF AN EXPLOSIVE DELICACY, IN A SINGLE PLACE THAT BECOMES THE SCENE OF EMOTIONS.

Design by Water's Modern-style bathroom line embodies an essential synthesis of what the future holds for interior design well-being: quality and courtesy of materials, fine geometries and rich expression. Enter the space reserved for your future.
We Design your Bathroom
Design by Water accompanies you in all phases of the realization of your bathroom offering tailor-made services for private customers and professionals in the sector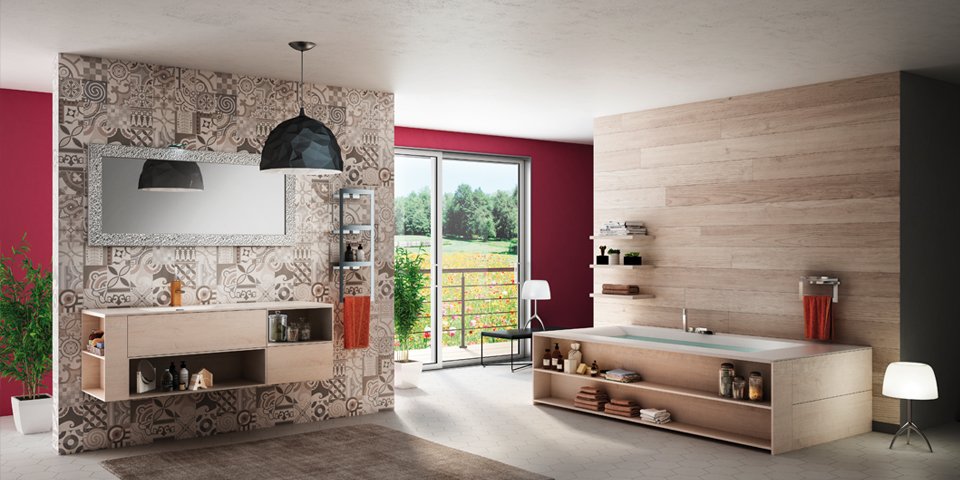 Are you a Private Customer?
Our experience and our offer at the service of private customers, for a bathroom design that provides the choice of always tailored-products, endless customization of materials, a free availability of spare for any need.
Our experience at the service of professionals, dedicated to bathroom design and customization for companies, services, shops, businesses and institutions. The best solutions for the creation of branded products, with tailored and exclusively refinished materials , for an environment in line with the tastes and needs of any sector.